Death is an inescapable reality that all of us must face one day. Our finite existence has left some wanting more and so time out of mind humans have had a fascination with the afterlife. And yet, the opposite is also true. There are plenty of people who subscribe to the idea that absolutely nothing takes place after death. Simply put – it's just the end.
We know that this life has its ups and downs, and that there can be times when the 'downs' just seem to keep coming. We can experience periods of trouble that are so long and so full of heartache, so burdensome and wearing – our faces pressed to the ground – that we might look forward to the time when we shuffle off this mortal coil, feeling a type of resigned relief at the thought of an end to all the struggles we've known in this life. 
Finally and end to the suffering. 'Peaceful' nothingness. Oblivion. Lights out. 
And then there are those of us who have reached a point where it feels as if a full life was lived and there is nothing more in the cards. For the most part it was good, but, 'been there' – 'done that'. What else is there to do?
In light of keeping a balanced view, it seems fair to say that life presents us with a waxing and waning mixture of both experiences, with everything in between. Either way, many may agree that the idea of living on after this life is done has no real appeal, but just sounds like more of the same old same old and is frankly, an exhausting notion. The idea, filed away, is best forgotten. As Oscar Wilde put it: "Death must be so beautiful. To lie in the soft brown earth, with the grasses waving above one's head, and listen to silence. To have no yesterday, and no tomorrow. To forget time, to forgive life, to be at peace."
But then straight out of the Bible, the Rapture happens and suddenly God, the Supernatural, the Afterlife and Eternity get top billing: For the Lord Himself will come down from heaven, with a loud command, with the voice of the archangel and with the trumpet call of God, and the dead in Christ will rise first (1 Thessalonians 4:16).
So what then does being roused in the grave and raised from the soft brown earth to life actually mean? 
And what does it mean to live one moment here on the only plane of existence we've ever known, suddenly to be whisked up to the heavens, far away and out of sight?
What is the Rapture?
If someone were to boil a Rapture analysis down to a couple of words, it could be summed up in the following: A call to begin a NEW LIFE; an Eternal Life . . . in Heaven. 
You've probably heard it before, but for the sake of this article it can be reiterated: Christians are excited about Eternity. As a hero of the Christian faith – C.S. Lewis – once said: "Joy is the serious business of Heaven."
The Bible presents the idea of Eternal Life as a great Hope for the believer. 
But when the kindness and love of God our Saviour appeared, He saved us, not because of righteous things we had done, but because of His mercy. He saved us through the washing of rebirth and renewal by the Holy Spirit, whom He poured out on us generously through Jesus Christ our Saviour, so that, having been justified by His grace, we might become heirs having the hope of eternal life.

Titus 3:4-7
Adopted into God's family (Romans 8:15-17)  and now heirs of God, believers receive citizenship in Heaven. And following in Christ's footsteps, the Kingdom of  Heaven becomes our true home and final destination after death where our earthly bodies are cast off for a new, incorruptible, glorified body – just as Jesus' body was changed (at the Transfiguration) right before He left the earth and ascended to Heaven to be with His Father (Matthew 17:1-2; Philippians 3:20-21).
At the Rapture, all Christians experience this same instantaneous transfiguration in preparation for their homecoming: " . . . in an instant, in the twinkling of an eye, at the last trumpet. For the trumpet will sound, and the dead will be raised imperishable, and we will be changed" (1 Corinthians 15:52).
No more death, no more aging, no more disease or disability. Only eternally youthful, healthy, strong, sound, beautiful, perfect bodies – just the way God originally designed things. Joy indeed! This is part of the Hope that the Bible is referring to.
When God's original design was marred by sin (Adam and Eve's rebellion against God), the whole of creation fell from its first glory and came under a curse (Genesis chapters 2 and 3) which resulted in (among many other things), an eventual physical death for all and an immediate spiritual death for mankind. Having an eternal spirit in a fallen state meant that all humans would one day face an eternal death separated from God, which is hell.  So God sent His Son Jesus to rectify the situation, providing a way to pay for the sins (past, present and future) of the whole world through His death and resurrection at the Cross – restoring and redeeming the spirit of any who would accept His payment on their behalf and believe in Him (John 11:25-26).
God's whole purpose in sending Jesus to save and redeem people is intrinsically connected to the physical reality of the Rapture because it illuminates God's desire to restore people back to His original design and get them out of this fallen world into the right place. Our time here on this beautiful but cursed blue marble of a world holds no other purpose than to acknowledge, know and worship God and to decide our final destination – for there are two places one can end up. 
Clearly, God hasn't "changed His tune"  because we blundered and sinned against Him. The Bible says: "Jesus Christ is the same yesterday and today and forever" (Hebrews 13:8).  He's the same great-hearted God who planned for Adam and Eve to have a happy and healthy eternity with Him and this is the kind of Eternity He has planned and desires for you as well. 
When Jesus was hanging on the Cross, He was flanked by two thieves hanging alongside of Him. One of the thieves decided to believe in Jesus then and there, and Jesus said to him: "Truly I say to you, today you shall be with Me in Paradise" (Luke 23:43).  
Now this world has a lot of beauty and good things to enjoy in it despite the curse because God is a great designer. But it's a stretch to call all life on earth a Paradise. That word is just too complete and our world just can't compete with it. 
So if Eternity in Heaven is not more of the 'same old same old' that we've become somewhat accustomed to here on Earth and is 'better' than this life, what's in store for us there? Is our understanding of 'better' skewed as something abstract and ethereal? Will it be an endless, mind-numbing exercise like strumming a harp seated on a 'holier than thou' super-white pedestal in the clouds, like it's often depicted in religious paintings? Is the word Paradise to be viewed from a stuffy old-timey lense? If so, then the view from here is more of an after-existence than an Afterlife, right?
If God is the same as He always was, then what of this verse?: "Every good and perfect gift is from above, coming down from the Father of the heavenly lights, who does not change like shifting shadows" (James 1:17).
Although not in its perfect state here on earth, personal gifts from God include (but are not limited to), our free-will, our intellect, our imagination, our particular talents and our special personal qualities, like a quick wit or kind heartedness and approachability. 
And then there are general gifts found in the beauty and bounty of the natural world – all for us to enjoy and benefit from! And what of the tender and loyal friendships we've shared with members of the animal kingdom? All pet-lovers out there can relate. 
Adam and Eve were put in a garden that was a Paradise, having all of these untainted gifts at their disposal. Pre-Fall, their intellect far outmatched ours. But their story was cut short since they chose to sin and disobey God. Who knows (as only God would), what kinds of things they might have invented and designed had they stayed by God's side? God is not against innovation and invention. He made us to be curious. He made us to be designers just like Himself, for we bear His image (Genesis 1:26). Our world mirrors this – despite being under the curse. 
God created us to have a purpose; to have dynamic roles in our community that would glorify Him, bring us joy and benefit and bless others. He created us to be productive (Genesis 2:15). He hasn't changed His mind. Why would we diminish and shrink from these roles when we are finally made whole and are set free from the curse? And why, for that matter, would God give us brand new physical bodies if He did not mean for us to use them for His glory in Heaven, just as He does here on this earth? 
The Afterlife in Heaven will be a far superior extension of this earthly life. We cannot really know this side of Eternity exactly what that might mean or how it will play out, but one thing is for sure, it will be paradise and it will be wonderful! We'll know our loved ones. We'll have community. We'll engineer and design and play and explore outdoors and create. Think of your best day ever, ramp it up by infinity and then see it lasting for all time. This new life will be perfect, whole and complete, under the gracious and righteous rule of our Creator. Freed from our sin nature and the curse, with zero distractions from the Devil we will finally live as we were meant. This is the hope we as Christians have: that Heaven is indeed a paradise where life is meant to be lived in full and where evil and oppression and the sorrows and pain of this life will have been dealt with and then cast off, to be remembered no more. This new life in Heaven will be better because it will have no sin in it and God will be ruling over it. 
But according to His promise we are waiting for new heavens and a new earth in which righteousness dwells.

2 Peter 3:13
God mentions cities in Heaven (Hebrews 11:16). We already know from our dress-rehearsal in this life that where there are cities, there's productive activity; there's purpose. There's life.
He mentions healing for all the nations of the world no longer under the curse. That means there will be all kinds of peoples, cultures and a rich diversity in Heaven (Revelation 22:1-5).
He mentions the lives of the people in Heaven being like a "watered garden" where they will "never languish again" (Jeremiah 31:12) and where "the sound of weeping and of crying will be heard in it no more . . . The wolf and the lamb will feed together, and the lion will eat straw like the ox . . ." (Isaiah 65:17-19; 25).
Never again will they hunger; never again will they thirst. The sun will not beat down on them, nor any scorching heat. For the Lamb at the center of the throne will be their shepherd; He will lead them to springs of living water. And God will wipe away every tear from their eyes.

Revelation 7:16-17
And if that's not enough for you, God even promises treasure and rewards for His children in Heaven: "Do not store up for yourselves treasures on earth, where moths and vermin destroy, and where thieves break in and steal. But store up for yourselves treasures in heaven, where moths and vermin do not destroy, and where thieves do not break in and steal (Matthew 6:19-20). 
Rejoice and be glad, for your reward is great in heaven, for so they persecuted the prophets who were before you.

Matthew 5:12
And yet the greatest treasure and reward of all is that we can live with our good God (Psalm 34:8) who is Love (1 John 4:8) and Light and Life (1 John 1:5; Psalm 36:9; John 8:12) and enjoy without measure the beauty and glory of His Presence and worship Him forever in everything that we do: "In Your presence there is fullness of joy; at Your right hand are pleasures forevermore" (Psalm 16:11). 
God promises to satisfy and settle the hearts of all believers in Heaven!
Jesus' Salvation Call to you today echoes the call to a new life in the future: "Come to Me, all you who are weary and burdened, and I will give you rest. Take My yoke upon you and learn from Me, for I am gentle and humble in heart, and you will find rest for your souls. For My yoke is easy and My burden is light" (Matthew 11:28-30).
If you've missed the Rapture, it's not too late. Follow in the footsteps of the Church and call out to Him. Make Him your friend and Saviour for Eternity and get your transfer: "He has delivered us from the domain of darkness and transferred us to the kingdom of His beloved Son" (Colossians 1:13).
You will not regret it.
As Scripture says, "Anyone who believes in Him will never be put to shame."

Romans 10:11
Let your weariness about Eternity leave you.
Forget the saying that "life begins at 40″ . . .
Life, my friend, begins in Heaven!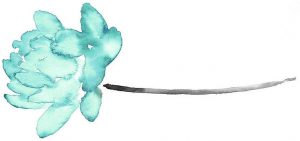 Friend, welcome to this page! You are not here by accident or coincidence.
Dig further into this site and go beyond mere Rapture analysis to discover the meaning behind the Rapture of the Christians.  
What is the Rapture? It's the supernatural freeway to Heaven for all believers that God brought about for this unique time on earth.  
Check out Pastor Greg Laurie's message to you about Heaven on this site in the MESSAGES category of the English Menu and be encouraged that even though you've been Left Behind, God still desires for you to enjoy all the wonders of Heaven with Him one day soon.
Ecclesiastes 3:11
Yet God has made everything beautiful for its own time.
He has planted eternity in the human heart . . .