Jeremiah 6:10-11
To whom can I give warning?
Who will listen when I speak?
Their ears are closed,
and they cannot hear.
They scorn the Word of the Lord.
They don't want to listen at all.
So now I am filled with the Lord's fury.
Yes, I am tired of holding it in!
It's cool.
I'm not "filled with the Lord's fury"  as I tap away at the keyboard writing this article.
I'm not angry.
Really! 🙂
But I am concerned for those who'll find themselves left behind post-Rapture. 
I mean, I've been reading the Bible for a while now, and there's one (out of many) recurring themes that keep popping up: God speaks, and many don't listen . . . to their ultimate demise.
To be fair, people don't generally like to be told what to do. I know I don't. But sometimes it's wise to 'listen up'.
Jeremiah 6:16-17  Judah Rejects the Lord's Way

This is what the Lord says: "Stop at the crossroads and look around. Ask for the old, godly way, and walk in it. Travel its path, and you will find rest for your souls. But you reply, 'No, that's not the road we want'! I posted watchmen over you who said, 'Listen for the sound of the alarm.' But you replied, 'No! We won't pay attention!'
Yes, sometimes it's wise to 'listen up', but you have to be discerning.
There's a big, big, BIG difference between listening to (and following) the counsel of Almighty God vs a regular (fallen and fallible) mortal.
Why?  Well, isn't it obvious?
It's because God has superpowers. Right?
Well, yes (of course) and yet, no.
There's more to it than that.
It's about the Person with power. The 'who' (first and foremost) followed by the 'what'.
Firstly . . .
Almighty GOD IS LOVE and He just so happens to LOVE YOU . . .
1 John 4:8 ". . . God is love"

Ephesians 3:18  "And may you have the power to understand . . . how wide, how long, how high, and how deep His love is."

1 Peter 5:7  "Give all your worries and cares to God, for He cares about you."
. . . Which is why He didn't spare even His own Son for you.
John 3:16-17  For God so loved the world that He gave His one and only Son, that whoever believes in Him shall not perish but have eternal life. For God did not send His Son into the world to condemn the world, but to save the world through Him.

Romans 5:8  But God demonstrates His own love for us in this: While we were still sinners, Christ died for us.

John 15:13  Greater love has no one than this: to lay down one's life for one's friends.
Sending Jesus proves that God is 100% for you – never against you.
Jeremiah 29:11  For I know the plans I have for you," says the Lord. "They are plans for good and not for disaster, to give you hope and a future."
He's a great ally to have since He's omniscient and "in the know" – past present and future.
 He can give you a "heads-up" like no other:
 Isaiah 46:10  I make known the end from the beginning, from ancient times, what is still to come. I say, 'My purpose will stand, and I will accomplish all My purpose,'

Mark 10:32   Jesus Predicts His Death a Third Time

They were on their way up to Jerusalem, with Jesus leading the way, and the disciples were astonished, while those who followed were afraid. Again He took the Twelve aside and told them what was going to happen to Him.

John 16:13  When the Spirit of truth (the Holy Spirit) arrives, He will guide you into all truth. He will not speak on His own but will tell you what He has heard (from Father God). He will tell you about the future.
True to His future-telling power, He knew you before anyone knew you.
Psalm 139:1-6 and 13-18  You have searched me, Lord, and You know me. You know when I sit and when I rise; You perceive my thoughts from afar. You discern my going out and my lying down; You are familiar with all my ways. Before a word is on my tongue You, Lord, know it completely. You hem me in behind and before, and You lay Your hand upon me. Such knowledge is too wonderful for me, too lofty for me to attain . . . For You created my inmost being; You knit me together in my mother's womb. I praise You because I am fearfully and wonderfully made; Your works are wonderful, I know that full well. My frame was not hidden from You when I was made in the secret place, when I was woven together in the depths of the earth. Your eyes saw my unformed body; all the days ordained for me were written in Your book before one of them came to be. How precious to me are Your thoughts, God! How vast is the sum of them! Were I to count them, they would outnumber the grains of sand — when I awake, I am still with You.
He created you, so He knows what makes you tick and what is best for you . .
Proverbs 3:1-8   Trusting in the Lord

My child, never forget the things I have taught you. Store My commands in your heart. If you do this, you will live many years, and your life will be satisfying. Never let loyalty and kindness leave you! Tie them around your neck as a reminder. Write them deep within your heart. Then you will find favour with both God and people, and you will earn a good reputation. Trust in the Lord with all your heart; do not depend on your own understanding. Seek His will in all you do, and He will show you which path to take. Don't be impressed with your own wisdom. Instead, fear the Lord and turn away from evil. Then you will have healing for your body and strength for your bones.
 . . And this is all because He's the giver of life; your life.
 His words create life.
Genesis 1:2-3  The earth was formless and void, and darkness was over the surface of the deep, and the Spirit of God was moving over the surface of the waters. Then God said, "Let there be light"; and there was light.

Genesis 2:7  Then the LORD God formed the man from the dust of the ground. He breathed the breath of life into the man's nostrils, and the man became a living person.

Job 33:4 "The Spirit of God has made me, and the breath of the Almighty gives me life."

 Jeremiah 32:17  "Ah, Lord God! It is You who have made the heavens and the earth by Your great power and by Your outstretched arm! Nothing is too hard for You.
He's supreme, infallible and invincible.
Revelation 22:13  "I am the Alpha and the Omega," says the Lord God, "who is and who was and who is to come, the Almighty."

Deuteronomy 10:17  The Lord your God is supreme over all gods and over all powers. He is great and mighty, and He is to be obeyed. He does not show partiality, and He does not accept bribes.

Hebrews 1:3   . . . He upholds the universe by the word of His power . . .

Matthew 19:26  But Jesus looked at them and said, "With man this is impossible, but with God all things are possible."
But He's no bully with all that power.
He's perfectly good, wholly trustworthy and desires to befriend, protect, guide and care for you.
Psalm 25:8  Good and upright is the Lord.

Psalm 34:8   Oh, taste and see that the Lord is good; blessed is the man (or woman) who trusts in Him! 

Exodus 34:6  The Lord, the Lord God, merciful and gracious, longsuffering, and abounding in goodness and truth. 

Numbers 23:19  God is not human, that He should lie, not a human being, that He should change His mind. Does He speak and then not act? Does He promise and not fulfil?

James 1:17  Every good and perfect gift is from above, coming down from the Father of the heavenly lights, who does not change like shifting shadows.

Psalm 18:30  This God — His way is perfect; the Word of the LORD proves true; He is a shield for all those who take refuge in Him.
HE. IS. GOD.
Isaiah 45:5   I am the LORD, and there is no other; apart from Me there is no God. 

Psalm 147:5  Great is our Lord, and abundant in power; His understanding is beyond measure.

Proverbs 16:9   In their hearts humans plan their course, but the LORD establishes their steps.

Psalm 46:10  He says, "Be still, and know that I am God; I will be exalted among the nations, I will be exalted in the earth."
God is more than worthy of being listened to on all matters of life since He is the author of it.
And yet, the fact is that the Tribulation is a direct result of many, many people (thankfully not all), over thousands of years, telling God to "get lost". The Bible recorded it over and over.
Can you see this going on in the world today? Can you, perhaps, see it in your own heart?
And what patience God shows! He has the power to smoosh anyone like a bug . . . vapourize them AS SOON as they disrespect Him, but He doesn't!! He warns of judgment coming if someone continues on their destructive path. He warns and warns and reaches out and tells them to repent before it's too late.
What grace!
What patience!
What kindness!
What protective resolve!
What strength of character!
2 Peter 3:9  The Lord isn't really being slow about His promise, as some people think. No, He is being patient for your sake. He does not want anyone to be destroyed, but wants everyone to repent.

Psalm 145:9  The LORD is good to all; He has compassion on all He has made.
The reality is that God has been speaking to the whole world for a loooooooong  time now. But many have chosen to ignore Him and go on about their business as if He never existed.
He's sent prophets and inspired His Holy Word to be written down so that all could read His message in the Bible; a message that doesn't 'beat around the bush'. Anyone who reads it will know that the Bible is full of straight-talking truth about our sinful condition, our propensity to reject God and our need for salvation in Jesus alone – which is probably why most don't care to dabble. God's Word isn't exactly subtle, and it is certainly not politically correct.
And let's face it; the event of the Rapture isn't a particularly subtle message from God either.
But is the Rapture – with all those people left behind – a sign that God has finally washed His hands of the world?
No way! Not on your nelly!
Fuggedaboutit.
If that were true, then God would have to change His character – the very same character that we just studied earlier.
God doesn't turn tail and change. He will still speak to the world, post-Rapture. Cutting through all the trouble and hardship, God's goodness and kindness will remain during the Tribulation period through the His special end-time messengers.
Since the Christians, who have the indwelling of the Holy Spirit will have all gone in the Rapture, Christ – the Good Shepherd – will be represented in the world by the Two Witnesses, the appointment of the 144,000 and the Gospel Angel. These incredible supernatural characters will be God's voice carrying Jesus' message of hope and salvation to a world left behind.
To quote Corrie ten Boom (a well known Christian writer from the Netherlands), "If you look at the world you'll be distressed. If you look within you'll be depressed. If you look to Christ you'll be at Rest."
And that's the point. The message of hope and salvation for the whole world should also be understood on a personal level. It's for everyone, and it's just for you.
God, who is pro-YOU, all-powerful, omniscient and good to His core can help you and give you 'rest' in your heart and soul during dark and troubled times.
When you look around post-Rapture, it would be perfectly natural to ask: "Has God forsaken me?"
But the answer is (and always will be) a resounding "NO". God isn't sweeping over the earth randomly with His message . . . He's looking out for you.
You are on His mind.
Yes, you.
Faithful and true, God will remain present and active during the Tribulation – always reaching out. His new representatives on the earth will point the way to Him amidst the shadows, fog and funk of the Tribulation. This time on earth will literally be defined by God's last call to all people on the earth to come home to their Creator. The truest definition of the Tribulation isn't found simply in terms of trials upon the earth alone. Instead, it must be counterbalanced with the clear reality of a loving God who blatantly, openly and persistently urges ALL those who have been left behind to return to Him.
The Tribulation is a period of time designed for judgment and redemption — trouble coupled with mercy; hardship with hope.
Question is: Are you willing to accept and believe in the hope offered to you?
Are you willing to listen to God's specially appointed messengers?
Will you 'give ear'?
Psalm 78:1  Give ear (listen), O My people, to My teaching; incline your ears to the words of My mouth!

Psalm 49:1  Hear this, all you peoples; listen, all inhabitants of the world . . .

Isaiah 51:4   Pay attention to Me, My people, and listen to Me, My nation; for a law will go out from Me, and My justice will become a light to the nations; I will bring it about quickly.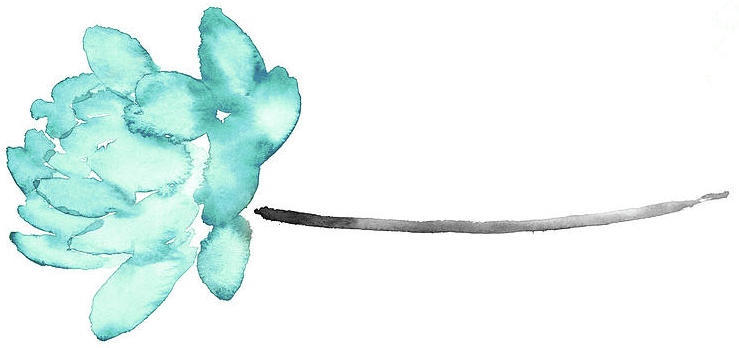 Dear Reader
THIS is the definition of the Tribulation:
Revelation 14:6-7   Then I saw another angel flying overhead, with the eternal Gospel to proclaim to those who dwell on the earth — to every nation and tribe and tongue and people. And he said in a loud voice, "Fear God and give Him glory, because the hour of His judgment has come. Worship the One who made the heavens and the earth and the sea and the springs of waters."
 Now I will ask: Has God ever forsaken you? Has God forsaken me?
 The Gospel Angel is but one example of God seeking out, reaching out and calling out to any who would listen.
 The moment Adam and Eve sinned and found themselves separated from God, Jesus was ready and willing to lay down His life for them (and all people after them) to close the gap and right the wrong that was done.
 Jesus' death, burial, and resurrection forever prove and attest to the fact that God NEVER forsakes anyone.
 We choose to forsake Him.
 There is a time coming – long after the Rapture and Tribulation – when those who have listened and understood God's message will live together eternally in harmony and joy (in paradise) with Him. They will gladly give God the glory and credit due to Him – the Most High; the Creator and King of Kings.
Isaiah 17:7  In that day man will have regard for his Maker and his eyes will look to the Holy One of Israel.
Aim to be part of that time. Make it your goal.
Let what you hear of God's message drop down and penetrate your heart.
Allow it to take root in your soul and transform you from the inside out.
Let God teach you the truth and give you understanding beyond your finite grasp of reality; knowledge that would save you.
Psalm 119:73  Your hands made me and fashioned me; Give me understanding, that I may learn Your commandments.
But remember, knowledge and understanding only come to us if we are first willing to listen.
Isaiah 55:3   "Come to Me with your ears wide open. Listen, for the life of your soul is at stake."
Continue your journey towards a better understanding by digging into scripture from the Bible: Take a look at the Quick Guide "LEFT BEHIND" in the English menu. Find out more of God's prophetic Word on the end-times of the world and His divinely appointed messengers.