What can wash away my sins?
Nothing but the blood of Jesus;
What can make me whole again?
Nothing but the blood of Jesus.
Oh, precious is the flow,
That makes me white as snow;
No other fount I know,
Nothing but the blood of Jesus!
– Robert Lowry (1826-1899) –
Why is it that some Catholic and Protestant Christians were Raptured while many others were left behind?
Were the former more devout?
Did the latter fail to get to the confession booth on time?
Did their parents fail to christen AND baptise them as babies?
Forget a "hail Mary"?
Misplace their Rosary or Anglican prayer beads?
This is not a mockery.
Both Catholics and Protestants believe in Jesus.
WHAT HAS HAPPENED?!!
Sending out an "End of the World Emergency Alert" to all left-behind Catholics and Protestants!
It's an alarming time. Tensions are high and there is a desperate need for answers.
How could so many who claim the Christian faith as their own find themselves standing amongst the nervous and confused crowds of unbelievers? How could they be left behind in the mayhem and bedlam experienced post-Rapture?
It's pandemonium everywhere. Reported over and over at fever pitch, the beginning of the end of the world news worldwide relays stories and accounts from real-life witnesses who saw babies, and children, and people of all ages vanishing into thin air. And a common theme that keeps popping up (among others) is based in and around the word "Christian".
Christian.
There's a lot of meaning and belief and feeling compressed into this one single term. Millions of people all over the globe find their identity within this one term.
Protestant believers, your sense of self in terms of your beliefs are no less important than that of your fellow Catholic – but please bear with me. This article will circle back to you however at this point, it is more fitting to address the members of the Catholic Church first when answering the "Whys" and "Whats" of being left behind. And perhaps while you read along, you may get a better sense of the danger of believing things that are not part of the Bible. After all, you are reading this because you are searching for answers.
So let's get to it.
The question has to be asked: Did a lifetime of prayers lifted up to Mary – mother of Jesus – fail Catholics who found themselves among the left behind?
In a word, yes.
But why?
The early Christian Church did not have any other message or practices to teach except for the Good News of Christ's death, burial and resurrection on our behalf leading to the remission of our sins and a restored relationship with the Creator – should we choose to believe that message.
Since those early days, it has been preached that salvation is in Christ alone.
So what's gone wrong in the Catholic Church? Don't they preach Jesus as the saviour?
As alluded to earlier, the problem lies in all the religious paraphernalia of the 'orthodox' church that would block again the very path to God that Jesus already cleared.
Yes, Jesus' sacrifice restored the pathway to God. So why then did people interfere with the Good News of the Gospel? Where did all these extra-curricular practises originate from that eventually infiltrated the Christian church, and cause many who would walk with God to have an unnecessarily complicated and ultimately false experience, contrary to the teachings in the Bible?
Folks, this is not to say that the Catholic faith of a particular individual who has been left behind is insincere or fake. A person's heart can be genuine and deeply sincere in what they believe. However, time is of the essence and it's necessary to be blunt and to the point. If ANYONE misses the truth of salvation being in Christ alone and relies on what they can do themselves to achieve salvation . . . well, then they have missed the Rapture, and that's a problem. Hence, the shock of being left behind has become doubly-shocking.
There's a strong warning in the Bible about putting religious practices before a genuine relationship with the Creator:  Jesus said, "Not everyone who says to Me, 'Lord, Lord,' will enter the kingdom of heaven, but only the one who does the will of My Father who is in heaven. Many will say to Me on that day,'Lord, Lord, did we not prophesy in Your name and in Your name drive out demons and in Your name perform many miracles?' Then I will tell them plainly, 'I never knew you. Away from Me, you evildoers!' (Matthew 7:21-23).
It's possible to claim to be Catholic (or Protestant) and never once pick up the Bible or read it for yourself.
God's Word says:
·      You don't need a priest, nor do you need to pray through Mary to reach God. Jesus became our eternal High Priest (our mediator), and way to God. Salvation comes through Him.
1 Timothy 2:5  For there is only one God and one Mediator who can reconcile God and humanity — the man Christ Jesus.

Hebrews 4:14-15  Therefore, since we have a great High Priest who has ascended into heaven, Jesus the Son of God, let us hold firmly to the faith we profess. For we do not have a High Priest who is unable to empathize with our weaknesses, but we have one who has been tempted in every way, just as we are — yet He did not sin.

Acts 4:12   Salvation is found in no one else, for there is no other name under heaven given to mankind by which we must be saved.
God's Word also says:
·      Don't change His Word. Why? Many reasons. But one crucial one: the message of salvation gets muddied.
Proverbs 30:5-6   Every word of God is tested; He is a shield to those who take refuge in Him. Do not add to His words or He will reprove you, and you will be proved a liar.

Deuteronomy 12:32   Whatever I command you, you shall be careful to do; you shall not add to nor take away from it.

Revelation 22:18-19   I testify to everyone who hears the words of the prophecy of this book: if anyone adds to them, God will add to him the plagues which are written in this book; and if anyone takes away from the words of the book of this prophecy, God will take away his part from the tree of life and from the holy city, which are written in this book.
God is very invested in His Word – that those who would read it, read the truth: All Scripture is God-breathed (inspired by God) . . . (2 Timothy 3:16).
Did you know that the Catholic Bible has extra books and verses added to it?
 *The Catholic Bible has entire books added to it: Tobit, Judith, Wisdom Of Solomon, Sirach (Ecclesiasticus), Baruch, 1 & 2 Maccabees. These books that were not originally considered to be inspired, but were later determined to be so by the Roman Catholic Church during the Council of Trent on April 8, 1546 (in part due to the Protestant Reformation started by Martin Luther in 1517, who coincidentally died on Feb 18, 1546). This council declared that anyone who did not receive these books as scripture should be "anathema" (accursed). There are also additions to established books: Esther (chapters 10:4-16:24) and Daniel (3 books added: Song Of The Three Young Men [inserted between Daniel 3:23 and 3:24], Susanna [incorporated as Daniel chapter 13], and Bel And The Dragon [incorporated as Daniel chapter 14]).
But Christ never quoted from these books during His time on Earth (nor did any other New Testament author). In several of these books, the writers clearly admit that they were not inspired or writing perfectly: (2 Macc. 2:24-32; 2 Macc. 15:38-39). These added books also contain numerous errors. There are errors in doctrine, history, and geography amongst other things:
Tobit 1:15 says: "But when Shalmaneser died, Sennacherib his son reigned in his place…"
Sennacherib was the son of Sargon II, not Shalmaneser.
Tobit 6:5-8  Describes an angel who promotes magic and teaches that making smoke from the heart and liver of a fish will protect a person from demons and evil spirits.
God's Word says: But the cowardly, the unbelieving, the vile, the murderers, the sexually immoral, those who practice magic arts, the idolaters and all liars — they will be consigned to the fiery lake of burning sulfur. This is the second death (Revelation 21:8).
The Lord will rescue me from every evil attack and will bring me safely to His heavenly kingdom. To Him be glory forever and ever (2 Timothy 4:18).
Tobit 9:1-6  The author seems to show that the journey from Ecbatana to Rages took a day. The same path, which is approximately 185 miles, is also described earlier in Tobit 5:5 and 6:1-9 as being a two-day journey.
The historian Arrian said it took Alexander's army 11 days to travel [Anabasis III 19-20].
Tobit 14:15  says Nebuchadnezzar and Ahasuerus captured Nineveh.
History shows us that Nabopolassar and Cyaxares captured it in 612 B.C. Nebuchadnezzar was Nabopolassar's son. Nabopolassar reigned from 626-605 B.C. and Nebuchadnezzar from 605-562 B.C.
Judith 1:1-7  says Nebuchadnezzar was the king of the Assyrians in Nineveh.
He was the king of the Babylonians, not the Assyrians, reigning from 605-562 B.C. As king of Babylon, he destroyed Jerusalem in 587-586 B.C. and carried the Jews into exile (2 Kings 25; Jeremiah 52).
Judith 2:21  says Holofernes's army made a 3-day march from Nineveh to Bectileth (near upper Cilicia).
This is impossible, as the distance is 300 miles between the two places.
Judith 4:3  says while Nebuchadnezzar was king the people of Judea returned from captivity.
As stated above, Nebuchadnezzar exiled the Judeans in 587-586 B.C. and he reigned from 605-562 B.C. The Jews were in exile for approximately 70 years, thus they returned after his reign. The Jews returned during the Persian Empire under King Cyrus, who had overthrown the Babylonian Empire (Ezra 1:1-3).
Judith 9:10 and 13  Judith prays for God's help in practising deceit.
Proverbs 6:16-19 says:  There are six things the Lord hates, seven that are detestable to Him: haughty eyes, a lying tongue, hands that shed innocent blood, a heart that devises wicked schemes, feet that are quick to rush into evil, a false witness who pours out lies and a person who stirs up conflict in the community.
Wisdom Of Solomon 8:19-20  Promotes souls as pre-existent.
God is the only one who is pre-existent. He is eternal.
"I am the Alpha and the Omega," says the Lord God, "who is and who was and who is to come, the Almighty" (Revelation 1:8).
Jesus Christ is the same yesterday and today and forever (Hebrews 13:8).
Sirach 22:3 says "the birth of a daughter is loss."
Sirach 42:14 says "Better is the wickedness of a man than a woman who does good; and it is a woman who brings shame and disgrace."
God designed, loves, and values women!
He made men and women equal in life with different roles and purposed them to enjoy a loving, respectful partnership. 
The Lord God said, "It is not good for the man to be alone. I will make a helper suitable for him" . . . 21 So the Lord God caused the man to fall into a deep sleep; and while he was sleeping, he took one of the man's ribs and then closed up the place with flesh. 22 Then the Lord God made a woman from the rib he had taken out of the man, and he brought her to the man (Genesis 2:18; 21-22).  
"Nevertheless, in the Lord woman is not independent of man nor man of woman; for as woman was made from man, so man is now born of woman. And all things are from God" (1 Corinthians 11-12).
Then God said, "Let Us make mankind in Our image, in Our likeness, so that they may rule over the fish in the sea and the birds in the sky, over the livestock and all the wild animals, and over all the creatures that move along the ground." So God created mankind in His own image, in the image of God He created them; male and female He created them . . . 31 God saw all that He had made, and it was very good. And there was evening, and there was morning—the sixth day (Genesis 1:26-27; 31).
"I praise You, for I am fearfully and wonderfully made. Wonderful are Your works; my soul knows it very well" (Psalm 139:14).
God recognizes the good things that women do, especially cherishing those who honour Him as well.
"She considers a field and buys it; with the fruit of her hands she plants a vineyard. She dresses herself with strength and makes her arms strong . . . 20 She opens her hand to the poor and reaches out her hands to the needy. She is not afraid of snow for her household, for all her household are clothed in scarlet . . . 29 Many women do noble things, but you surpass them all. Charm is deceptive, and beauty is fleeting; but a woman who fears (honours) the Lord is to be praised. Honour her for all that her hands have done, and let her works bring her praise at the city gate (Proverbs 31:16-17; 20-21; 29-31).
 God's promise of salvation is both for men and women.
 "I will be a Father to you, and you will be My sons and daughters," says the Lord Almighty (2 Corinthians 6:18).
 So in Christ Jesus you are all children of God through faith (Galatians 3:36).
Blessed is she who has believed that the Lord would fulfil His promises to her! (Luke 1:45).
God is within her, she will not fall; God will help her at the break of day (Psalm 46:5).
Sirach 33:26  says to use "racks and tortures" for a wicked servant (slave).
Slaves, obey your earthly masters with respect and fear (reverence), and with sincerity of heart, just as you would obey Christ . . . 9 And masters, treat your slaves in the same way. Do not threaten them, since you know that He who is both their Master and yours is in heaven, and there is no favouritism with Him (Ephesians 6:5 and 9)
Is Scripture pro-slavery?
Slavery was a form of societal evil prevalent in ancient cultures. Practices like slavery, polygamy, and divorce were common in antiquity. Biblical instruction that allows for them in certain contexts isn't necessarily
 Biblical approval.
The regulation of slavery should, therefore, be seen as a practical step to deal with the realities of the day resulting from human fall into sin. The aberrations that lead to alienation among individuals, races, and nations are the result of a fundamentally broken relationship between humankind and God. Within this tragic scenario, Scripture comes as a breath of fresh air as it seeks to redeem the situation and sets us on a path of ever-increasing amelioration of our predicament. While the Bible does not reject slavery outright, the conclusion that it actually favours slavery is patently wrong. Scripture does reveal that slavery is not ideal, both in Old Testament laws forbidding the enslavement of fellow Israelites, bringing the Law of Jubilee, along with the New Testament applications of Christ. In fact, the Bible teaches that the feeling of superiority, in general, is sin (Philippians 2:1-8). The abolition of slavery is thus not only permissible by Biblical standards but demanded by biblical principles. The pre-fall statement that should guide and ultimately abolish such (and any) practices of superiority is the declaration that all humans—men and women—are made in the image of God.
The Bible lays the foundation for progressing far beyond what was possible in New Testament times by addressing the very economic discrimination and favouritism of which slavery is the worst expression (James 2:1-9; 5:1-6).
Consider the book of Philemon, which was the Apostle Paul's letter to a slave owner of that name and addressed the owner's runaway slave (Onesimus). The whole reason Paul wrote to Philemon was because Onesimus, since running away from Philemon, had become a Christian.
If Scripture were truly pro-slavery, what would you expect Paul to say here?
Strikingly, Paul instructs Philemon to receive Onesimus "no longer as a slave . . . but as a dear brother" — and he appeals to Philemon to "receive him as you would receive me" (v. 17).
In other words, Paul dissolves the slave/master relationship and erects in its place a brother/brother relationship, in which the former slave is treated with all the dignity with which the Apostle himself would be treated.
"When a foreigner resides among you in your land, do not mistreat them" (Leviticus 19:33).
"A new command I give you: Love one another. As I have loved you, so you must love one another" (John 13:34).
 "You have heard that it was said, 'Love your neighbour and hate your enemy.'  But I tell you, love your enemies and pray for those who persecute you" (Matthew 5:43-44).
1 Maccabees 6:8-16 and 2 Maccabees 9:19-29  King Antiochus appears to have died two different ways in two different places.
No comment!
2 Maccabees 12:42-45  Speaks of praying for the dead and redemption of souls after death. This is used for the Catholic teaching on Purgatory.
The Bible teaches that the afterlife is in God's hands.
Our only part concerns which afterlife we choose to end up in.
Either way, we will all face God alone one day and give an account for the life He gave us.
For surely we will die and be like water poured out on the ground, which cannot be recovered. Yet God does not take away a life; but He devises ways so that the banished one may not remain estranged from Him (2 Samuel 14:14).
And just as each person is destined to die once and after that comes judgment . . . (Hebrews 9:27).
And when they say to you, "Inquire of the mediums and the necromancers who chirp and mutter," should not a people inquire of their God? Should they inquire of the dead on behalf of the living? (Isaiah 8:19).
2 Maccabees 14:42-46  Glorifies a man's suicide and calls it "noble."
For I take no pleasure in the death of anyone, declares the Sovereign LORD. Repent and live! (Ezekiel 18:32).
Tobit 4:10; 12:9 and Sirach 3:30  say "almsgiving and charity" will deliver from death and atone for sin.
God saved you by His grace when you believed. And you can't take credit for this; it is a gift from God (Ephesians 2:8).
Esther 15:7  says the king became very angry when he saw Esther.
The untampered version of the book of Esther says he was not angry (Esther 5:1-2).
(*With thanks to https://jesusalive.cc for the core information on this study of the Catholic Bible).
All of this 'tomfoolery' with God's Word can be summed up in a fabulously super-religious word: HERESY. I like to call it man-made religious mumbo-jumbo, as it also includes swinging incense burners around, wearing costumes in church and identifying yourself as everyone's 'Father' if you're a priest.
Matthew 23:9   And do not call anyone on earth 'father' (spiritual leader), for you have one Father, and He is in heaven." 
Infraction upon infraction against God's Word.
Oh, dear.
Ultimately this mumbo-jumbo is all part of what is known as Christendom.
Christendom historically refers to the "Christian world", namely Christian states, Christian-majority countries and the countries in which Christianity dominates or prevails. It is a secular categorization of Christianity which erroneously consolidates all branches of this belief as one and the same.
But there is a HUGE difference between saved Christians and those who identify themselves as Christians – just as there is a huge difference between those who were Raptured and those who were left behind.
Since the early Christian church was adopted by the Roman Empire, temples were turned into churches and statues of gods were repurposed to represent Jesus, the Apostles and Jesus' mother. But God's Word says: You shall not make for yourself a carved image, or any likeness of anything that is in heaven above, or that is in the earth beneath, or that is in the water under the earth. (Exodus 20:4). And yet the Catholic Church is FILLED with these kinds of statues. Such statues are stuffed in every nook and cranny and are prayed to by faithful followers. God's commands are ignored and the church compromises itself with heathen religions of the past along with their associated occultic practices.
These charges against the Catholic Church are heavy indeed, but I'm afraid we've only touched upon the tip of the grimy Antichrist Iceberg that sunk the proverbial Titanic of Catholicism's core 'Christian' doctrines on salvation. In this case, the Devil truly is found in the detail. Make no mistake, if Satan can get you believing in a false Jesus who perpetually hangs on the cross, reminding you more of His death than His victorious resurrection, then he's happy – as long as you don't get saved.
But there's more!
We have yet to expose the real reason for this article.
The ABSOLUTE WORST thing about this stumbling-block of a religion in its crudest form is its insistence on Child Baptism to save. Yet this charge against the Catholic Church for promoting such false doctrine cannot and should not be borne by Catholics alone. There are branches of the Protestant Church that also subscribe to this errant doctrine. And it is this unbiblical practice, sadly, that creates the dividing line between members of Christendom who were Raptured and those who have been left behind.
Attention all Protestants and Catholics: Child Baptism is not mentioned once in the Bible and is not a requirement for salvation.
I repeat: Baptism (child or adult) is not a requirement of salvation.
For someone to teach that faith plus water baptism is necessary for salvation, they are teaching a different gospel than was taught by the Apostle Paul (1 Corinthians 15:1- 4).
The Bible teaches that salvation comes through a genuine belief that Jesus Christ is who He says He is: the Son of God. By choosing to believe in Jesus, a person is essentially carrying out the act of repentance by turning away from the old way of thinking.
Recognizing Jesus for who He truly is, means that you recognize that HE IS the only way for you to be reconciled to God and have your sins cleansed.
Jesus said:
John 3:3   "I tell you the truth, unless you are born again, you cannot see the Kingdom of God."
Sin separates us from God. It cursed our bodies and caused them to become mortal but our spirit remained eternal. Our spirit did suffer a type of death though which destined it to be held eternally in hell (separate from God) after the death of the body.
But Jesus has the full answer to the problem of our dead spirits. His payment for our sin makes way for the indwelling of the Holy Spirit in us which brings our spirit back to life. When we believe, our spirit is cleansed of sin, made whole and reanimated, 'reborn' or . . . born-again.
John 11:25   Jesus told her, "I Am the resurrection and the life. Anyone who believes in Me will live, even after dying."
There are Catholics who have UNDERSTOOD  this crucial truth and have become born-again, just as there are Protestants who have MISSED this point entirely and never crossed the threshold that leads to eternal salvation.
Can I invite you to get your own Bible out? Why not use your God-given power to reason and stretch those wonderful brain cells for a bit?
If you don't have one then go to the link on this website or open up www.biblegateway.com or www.biblehub.com. The New Living Translation (NLT) is particularly easy to read.
Check these verses for yourself as we go along. There's no point in just taking my word for it.
Here we go . . .
Paul did not make water baptism a part of his gospel message and went so far as to say that Christ did not send him to baptize but only to spread the gospel message (1 Corinthians 1:17). This would seem to be a major oversight on his part if water baptism were indeed necessary, as no one would have been saved.
If in fact, baptism were necessary for salvation, then how do you deal with the paralytic man (Matthew 9:2), the remorseful woman (Luke 7:37-50), the tax collector (Luke 18:13- 14), and the thief on the cross (Luke 23:39-43)? Was Jesus just misleading them? Were they still lost in their sins since none were baptized?
But I hear you protest: what about "repent and be baptised" (Acts 2:38) ?! . . . Does this not prove that baptism is necessary for salvation?
Well no, it does not. And let's also keep in mind that an infant is incapable of reasoning on the level of repentance.
Scripture has numerous texts that say forgiveness of sins is by faith alone (John 1:12; John 3:16; John 3:36; John 6:47; Romans 10:9; Ephesians 1:13; 2:8-9). The Apostle Peter also gave us some of the clearest verses in this regard later in Acts (Acts 5:31; 10:43; 13:38-39; 16:31; 26:18). The weight of scripture points to faith (heartfelt, genuine belief) being the only requirement for salvation. This is further shown in the account given of the experience of the Gentiles (Acts 10:44-48), who received the indwelling of the Holy Spirit before water baptism.
Mark 16:16 says, "Whoever believes and is baptised will be saved, but whoever does not believe will be condemned."
This scripture shows us that believing (putting trust or faith in Jesus) is that crucial part and requires a conscious decision – one that a baby cannot make.
Salvation through belief is confirmed again in the account recorded in Luke 7:48-50, of the remorseful woman: Then Jesus said to her, "Your sins are forgiven." The other guests began to say among themselves, "Who is this who even forgives sins?" Jesus said to the woman, "Your faith has saved you; go in peace."
Baptism has never been necessary for salvation, but it is an important step of obedience for a believing disciple after they had been born-again and have received the Holy Spirit (Acts 8:36-38; 10:47-48). To be a disciple of Jesus, baptism is necessary simply because it is the mark of a disciple. In this way, baptism is like a wedding ring, being a symbol of our commitment to Christ. It is an openly enacted picture that reminds us and others (as it's a public declaration, with members of the church who are witnesses), that we are devoted to Christ and belong to Him.
Child baptism can be a very beautiful, sweet and sincere tradition – but it is nothing more than that.
True Christianity is a personal relationship with Christ opened up through a conscious choice to believe and repent.
Getting a child "baptised into the church" is often a check on the "to do" list of life without any authentic follow-up.
God is not fooled.
We will all have to give an account to
 our Creator one day for what we have chosen to believe. We are all liable for our choices.
Don't fall for the religious nonsense of a pseudo-Christian faith.
If you profess to be a Christian, then please read your Bible! Nobody can stand before God one day and say "the priest made me do it!"
So what can cleanse you of your sins?
NOTHING BUT THE SINLESS BLOOD OF JESUS – OUR PERFECT SACRIFICIAL LAMB!
Leviticus 17:11   . . . for the life of the body is in its blood. I have given you the blood on the altar to purify you, making you right with the LORD. It is the blood, given in exchange for a life, that makes purification possible.

Hebrews 9:22   In fact, according to the law of Moses, nearly everything was purified with blood. For without the shedding of blood, there is no forgiveness.

Hebrews 10:10-12  Our sins are washed away and we are made clean because Christ gave His own body as a gift to God. He did this once for all time. All Jewish religious leaders stand every day killing animals and giving gifts on the altar. They give the same gifts over and over again. These gifts cannot take away sins. But Christ gave Himself once for sins and that is good forever. After that He sat down at the right side of God.

Ephesians 1:7  In Him we have redemption through His blood, the forgiveness of sins, in accordance with the riches of God's grace.

John 1:29   . . . "Behold, the Lamb of God, who takes away the sin of the world!"
Throw out the incense, the wafers, the goblets, the candles, the booths, the statues, the beads, the big pointy hats and the baptismal sprinkling!
Mark 7:6-8 and 13  These people honour Me with their lips, but their hearts are far from Me. They worship Me in vain; their teachings are merely human rules. You have let go of the commands of God and are holding on to human traditions . . .

13 Thus you nullify the word of God by your tradition that you have handed down. And you do many things like that.
This is why the early Christian church got to the point where it ended up needing a Reformation just to get back to the original, unpolluted, INSPIRED Word of God! And yet even after the Reformation, some Protestant churches have erroneously continued to tout and perform infant baptism as the way to be saved. Unbiblical, unfounded nonsense!
Since salvation is through Christ's atoning blood alone, then how does it happen? How is a person born again?
There are no religious hoops to jump through. There is no stumbling block to knowing Christ personally. The Gospel of the Good News of Jesus Christ is easily accessible and well within your reach:
Romans 10:8-10   The message is very close at hand; it is on your lips and in your heart.

And that message is the very message about faith that we preach:  If you openly declare that Jesus is Lord and believe in your heart that God raised Him from the dead, you will be saved. For it is by believing in your heart that you are made right with God, and it is by openly declaring your faith that you are saved. 
Jesus did all the physical and spiritual heavy-lifting for us to be saved. We only need to believe. It is a gift from God (Ephesians 2:8-9).
You may have been left behind but God has not left you.
Take courage and turn toward Him today.
Revelation 7:10  And they were shouting with a great roar, "Salvation comes from our God who sits on the throne and from the Lamb!"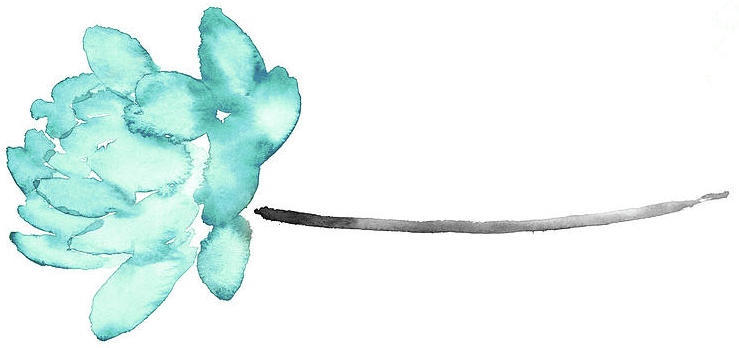 Dear Reader, does God love the Catholics who've been left behind?
The Oriental Orthodox Catholics, the Greek Orthodox Catholics, the Roman Orthodox Catholics, the Russian Orthodox and the Protestant Orthodox Catholics (and any other versions of this faith)? . . .
YES!!!!
Oh my word, yes.
Has God abandoned them?
Nope. No way. нет. Οχι . No!
And what of the Protestants who practise child baptism as a rite of passage into God's family? The Presbyterians, the Congregational and Reformed Christians, the Church of England (or Anglican Church), and the Protestant Episcopal Church?
There are many other churches like these all around the world that cling in part or wholly to man-made doctrines that steer well clear of the Biblical truth that Jesus shared when he said: "you must be born-again."
God is reaching out to all left behind Christians. 
There is still hope. But it's time to wake up and accept the truth found in the Bible and it's time to grow up by taking responsibility for what you have claimed to believe.
 King Jesus is going to return again to the earth and you need to be ready for Him.
Headlines announcing the beginning of the end of the world news worldwide should say: YOUR HOPE IS IN CHRIST ALONE!
Turn this so-called "End of the World Emergency Alert" on its head by accepting Christ's offer of salvation today.
Nothing but the atoning blood of Jesus!
For more study on this subject, watch:
Revelation: The Bride, The Beast & Babylon