The words 'repent' or 'repentance' can conjure negative reactions in people and are often associated with religious notions that connect us to feelings of guilt, condemnation and rejection.
But Jesus' ministry on earth began with these words: "The time has come," He said. "The kingdom of God has come near. Repent and believe the good news!" (Mark 1:15).
He connected repentance to something positive. He connected it to Good News.
Was Jesus pushing some kind of controlling spiritual-mojo on people or was He inviting them to something good?
Since Jesus went around preaching and teaching specifically about good news, then that must have meant that there was (and still is) some kind of bad news in play as well.
So what's the bad news?
Let's get that out of the way first. Let's eat our stinky peas and bitter brussel sprouts before we have dessert.
Serviettes in place – forks ready . . .
The Bible says that all of us have sinned and are disqualified to live with God in Heaven: for all have sinned and fall short of the glory of God (Romans 3:23). God is holy and we need to be made holy (made sinless) to live with Him.
It also says that sin traps us in the law of sin and death: For the wages of sin is death . . . (Romans 6:23). This 'death' is a spiritual separation from God in hell for eternity after the body passes away.
If true, then it's bad. Real  bad.
Those sprouts stick in the throat and are hard to swallow and the peas sour in the stomach.
So what was Jesus preaching to counteract this? Was He offering us some kind of hope for our dire spiritual fate? A way out perhaps?
The short answer is, yes.
Time to cleanse the palate and switch to something sweet.
The Good News of the Gospel is all about Jesus' death, burial and resurrection (1 Corinthians 15:1-4) which turned the tables on this looming, inevitable 'death' sentence that affects every man, woman and child on the planet.
Hebrews 2:14   Because God's children are human beings — made of flesh and blood — the Son also became flesh and blood. For only as a human being could He die, and only by dying could He break the power of the devil, who had the power of death.
Sweet, comforting, soul-soothing news indeed!
Jesus 'kicked death to the curb' for us – providing us with a spiritual 'get out of jail' card.
And this life-giving card provided by the Messiah is granted through REPENTANCE.
Repentance (from the Greek word: metanoia) simply means a change of mind – a change of direction.
It means you change from not believing in Jesus to believing He is who He says He is and that He did what He said He did to pay for your sins.
That's it.
And when you do, you belong to Him and come under His protection. You are set free from the impending judgment mentioned earlier: And because you belong to Him, the power of the life-giving Spirit has freed you from the power of sin that leads to death (Romans 8:2).
Religion and guilt and condemnation and hurtful rejection be damned! Let it all be burned in hell-fire. Repentance is not another word for self-flagellation. You don't have to beat yourself up to repent!
Jesus didn't say: "if you walk on hot coals you'll get saved", or "if you smack your head against a wall 100 times, then I'll consider letting you into Heaven"
He doesn't threaten "you're gonna pay for your sins!" Instead, He says: "I've paid for your sins".
His arms are wide open toward you and He simply says: "believe in Me"
Romans 10:9-11  If you openly declare that Jesus is Lord and believe in your heart that God raised Him from the dead, you will be saved. For it is by believing in your heart that you are made right with God, and it is by openly declaring your faith that you are saved. As the Scriptures tell us, "Anyone who trusts in Him will never be disgraced."
Romans chapter 10, verses 9-11 is describing the very act of repentance.
Can you see the kindness of God's character in the simplicity of the salvation message?
Can you see His generosity in making it easy for you to be set free?
Can you see His grace poured out in this invitation to repent and be saved? To have your sins washed clean, never to be remembered by God ever again – all because you believed Jesus?
When Jesus first came to the earth, He came as a servant, giving up His life for us so that we could, in turn, have eternal life.
There is no harsh judgment toward you today, as you sit and read this. There's just the plain truth presented that we have a sin problem and that Jesus has the cure for it.
God does not see people in terms of being 'good' or 'bad' like we tend to judge amongst ourselves – for all have sinned.
Compared to God's perfect holiness, no one is truly good. He sees people in terms of those who have repented (His sheep) and those who have not (the goats).
And we (the human race) have had a lot of time to repent.
But this pre-Rapture time of Grace (this time of the Church Age) is coming to an end.
Judgment is coming.
The Tribulation is coming (in which there's still time to repent).
John 10:16   And I have other sheep that are not of this fold. I must bring them also, and they will listen to My voice. So there will be one flock, one Shepherd.
And then there will be the Great White Throne Judgment when the sheep will be separated from the goats, and it will be too late to repent.
Matthew 25:31-33, 46    "But when the Son of Man comes in His glory, and all the angels with Him, then He will sit upon His glorious throne. 32 All the nations will be gathered in His presence, and He will separate the people as a shepherd separates the sheep from the goats. 33 He will place the sheep at His right hand and the goats at His left . . . 46 "And they (the goats) will go away into eternal punishment, but the righteous (the repentant sheep) will go into eternal life."
And among the sheep to be taken into the 'fold' of Heaven will be the Raptured Church, triggering the Tribulation period on earth.
And even though there are many apocalypse events in the Bible described in the book of Revelation – forewarning people of what life will be like in this 'end of days' period – the end of the world definition cannot be sourced or founded solely on movie-like apocalyptic events that would shake the world to its core. Even though powerful, terrifying and defining destruction on a catastrophic scale is going to take place on the earth during the Tribulation period, it's still won't quite be the end.
The true end of the world will take place at the Great White Throne Judgment (Revelation 20:11-15) where we will stand before God and give an account to Him for the lives He gave us and for the choices we made – whether we listened to Jesus and repented, or whether we rebelled and went our own way. For Jesus' soon return at the end of the 7-Year Tribulation will see Him arrive – not this time as a servant – but as a Judge
And so, as cheesy as it may sound, all of this points to a far more important end-time event that needs to occur . . .  in your heart. Isn't repentance a type of apocalypse of the heart? The total annihilation of your current thinking and belief about Jesus . . .
Are you ready to give an account to God for your life?
Repent, believe the Good News and live!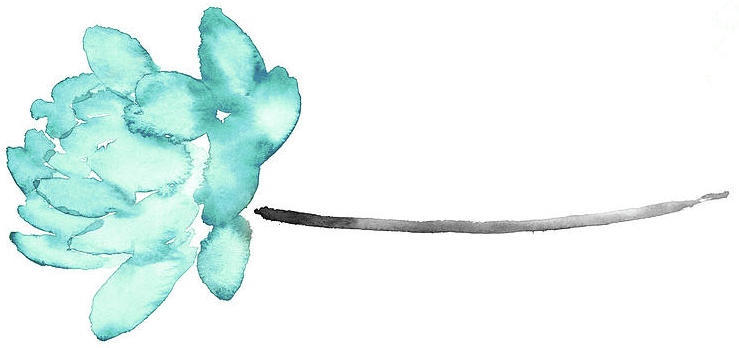 Friends, God exposes our sin to us to save us.
Many say: "what they don't know won't kill them" – but when it comes to your soul, this is not the case!
The Bible says: If we claim to be without sin, we deceive ourselves and the truth is not in us.  If we confess our sins, He is faithful and just and will forgive us our sins and purify us from all unrighteousness (1 John 1:8-9).
We need to recognize sin to repent and we need to repent to be saved.
Apocalypse events in the Bible are connected to the end of the world definition, but this is not the full story.
We need a total 180 degree, turn-around, apocalyptic change of heart to successfully make it through the end-times of the world.
Please also consider reading the blog: "Book of Life: A Heavenly Record" for more information on this very important topic.
Jesus will be coming back as a Judge.
 Job 38  Then the Lord spoke to Job out of the storm. He said:

2 "Who is this that obscures My plans
with words without knowledge?
3 Brace yourself like a man;
I will question you,
and you shall answer Me . . .
Fair warning!
Let me now leave you with this BEAUTIFULLY written blog by Harold Brenneman.
GOD IS IN YOUR HANDS…
You may do as you please with God now. It is permitted. God placed Himself in men's hands when He sent Jesus Christ into the world as perfect God and perfect Man in one being. He was then in man's hands. They cursed Him. It was permitted. Men spit on Him. God allowed it. They called Him a devil. God withheld His wrath. Finally, men arrested Him, nailed Him on a cross and hung Him between earth and heaven; and God allowed it.
You can do likewise even though Christ is not bodily present. You can ignore Him. You can ignore His Word, the Bible, and His church. You can laugh at His blood-bought salvation, curse His followers, and laugh at hell. It is permitted. The eternal Christ may knock at your soul's door, calling you to give up sin and prepare for heaven. You may refuse Him, spit on Him, call Him a devil, and curse Him. It is permitted. You may take His name upon your lips in oaths and curses if you so choose. He is in your hands – for now.
On the other hand, you may seek His favour, humble yourself before Him and beg His mercy, implore His forgiveness, forsake your sins, and abandon your whole life to Him. For He has said: "Behold, I stand at the door, and knock: If any man hears My voice, and opens the door, I will come in to him, and will sup with him, and he with Me." (Revelation 3:20)
The choice is up to you. The latch is on your side of the door. The choice is yours; the revelling and banqueting of this world, or quiet communion with God. The ever-burning lusts of the flesh, or the powerful victory of Holy Spirit discipline. The choice is yours: God is in your hands – for now.
God has already set the day when you will be in His hands. What He does with you then depends on what you do with Him now. Take note, it will be a "fearful thing to fall into the hands of the living God" if you have abused Him in your hands. In that day God will have only two verdicts: "Depart from Me, ye cursed, into everlasting fire, prepared for the devil and his angels"
 (Matthew 25:41)
or
"Enter thou into the joy of thy Lord"
 (Matthew 25:21)
The verdict that will fall upon you depends on what you do with Christ now. Jesus Christ is the only shelter in the day of God's wrath. Jesus Christ is the appointed expression of God's love to us, demonstrated in His life, death and resurrection. Through the touch of the Holy Spirit, He continues His love, moving upon our human spirit and prompting our human conscience. You have no connection with God or with heaven except through Jesus Christ. There is "one mediator between God and men, the man Christ Jesus."
You may choose to be neutral, but that is a delusion. You may postpone decision, so to speak. But, to the ear of God, postponement is a flat "no." This is your day, He is in your hands. In God's day, when you are in His hands, there will be no postponement of sentence, no neutral place between heaven and hell, no mediator between God and man. No mediator! For He who is willing to plead for you today, has been appointed Judge over you on that day. Friend, listen! If you want mercy and pardon, you will have to get it now.
https://www.apocalypsesoon.org/insurance.html