Kicked off by the Rapture of The Church (the sudden vanishing of many Christian souls), the Tribulation has begun and the end of the world countdown has started . . . Well, at least the end of the world as we know it.
I wonder, did you happen to know a Christian who was taken up? Were you surprised by who has been left behind? Does that include yourself?
The Rapture is a shocking thing, especially if you had no idea of it at all. I'd like to help you. Why don't we work together to channel any feelings of fear, panic, and confusion into solid, clear, calming answers that will give you a new direction and a new hope: a mini-investigative-mission should be just the thing! I'm with you all the way, but you'll need to start the ball rolling.
So, would you mind helping me with something? Would you do me a favour and make contact with the following people on the list below, or just Google them to find out if they have also been Raptured?
Please only write kind and respectful notes to these people when you email them. Something short and sweet will suffice. It should only take a few minutes of your time.
As long as these folks are (hopefully) still alive and well today, you should get a solid 'yea or nay' on their current living situation post-Rapture.
Here are they are:
1. Rev. Elizabeth M. Edman  www.queervirtue.com,
2. David and Constantino Khalaf https://daveandtino.com (click on Mailbag),
3. Daniel Helminiak https://www.visionsofdaniel.net,
4. Idan Dershowitz  https://www.dershowitz.net/about (dershowitz@fas.harvard.edu),
5. Rev. Valerie Love http://www.valerielove.com (click on Speaking & Media),
6. Family from the reality show: "Sister Wives"  https://www.kodybrownfamily.com,
7. i) Amy Adams,
   ii) NFL Football player Steve Young,
  iii) Ryan Gosling,
  iv) Katherine Heigl . . .
8. i) Serena Williams,
   ii) Venus Williams,
  iii) Coco Rocha,
  iv) Lark Voorhies . . .
9. Michael Voris   https://www.churchmilitant.com (scroll down to the bottom of the site page and find 'contact' under the 'ABOUT' heading); also see his youtube channel Church Militant – The Vortex,
And last, but not least, (drumroll) . . .
10. Pope Francis.
So why a list of these particular people?
Did you find a common connecting thread amongst them? If you're not sure, let me enlighten you: all of the above call themselves Christians.
Now here's where this investigation might feel as if it's turning towards the 'twilight zone'.  As I sit here at the keyboard, pre-Rapture, I am confident that these dear folk (with their current belief system intact) will have not been taken up by Jesus at the hour of the Rapture. It's heartbreaking, but I'm afraid my conviction will prove to be true.
And at the risk of sounding incredibly insulting, condescending and frankly, just plain arrogant, it has to be said that even though these people profess some kind of affiliation with Christianity (although sincere), they are not truly heirs of God and coheirs with Jesus Christ (Romans 8:17). These people are not saved.
Still, I want to reiterate that hope is not lost for anyone who has been left behind. I'd shout it from the rooftops if I could (but I might get arrested). Jesus has not abandoned these people and He has not abandoned you. The Rapture has been designed to spiritually shake-up and wake-up all people of the world to start to realize that all things about Jesus, the Bible and the subsequent beliefs of the Raptured (saved) Church are true – and lead to eternal life in Heaven with God.
The Rapture of the Church to Heaven doesn't equal a dead, hopeless end for the Left Behind. Instead, it points everyone (still on the earth) to the direction God wants and desires all people to follow. The path there is not blocked. There is still a way forward because God is deeply invested in saving people. He is the "Mighty Warrior who saves" (Zephaniah 3:17), and the One creates a way when there seems to be no way: ". . . I am making a way in the wilderness and streams in the wasteland" (Isaiah 43:19).
If you're stuck in a deep hole and there's only a shoelace around to pull you up, God will make it work!  –  as long as you're willing to accept His help. Of course, He isn't limited to a shoelace, but you get the idea.
So why then are there still so many who call themselves Christians, left behind?
What's gone wrong?
Before we go on any further, I think it would be wise at this point to condense and clarify just what The Raptured Church believed so that we can compare that with the beliefs of those on the list.
Basically, The Church believes that:
the Word of God (the Bible) is without error, inspired solely by God and should never be altered in any way (2 Timothy 3:16),
God is Three Persons in One (the Holy Trinity): Father, Son, and Holy Spirit,
salvation is found only through Jesus Christ – the Holy, sinless Son of God (John 10:30; Isaiah 42:1; Matthew 3:16-17; 2 Corinthians 13:14; John 14:6 and 15:26),
when you receive Jesus as your saviour, your spirit is born-again or 'reignited' by the indwelling of the Holy Spirit (John 3:1-21; 1 Corinthians 6:19),
because of the indwelling of the Holy Spirit, Christianity is not a religion, but a personal relationship (a daily walk) with the Lord Jesus Christ (Romans 8:14-16),
having been forgiven of sins but not yet made perfect (in thought, word or deed), a Christian's life will reflect conformation to the Word of God by the renewing work of the Holy Spirit. In short, a Christian's lifestyle and attitudes will (slowly but surely) come to reflect and align with Biblical perspectives and directives. A life-long process while on earth, this renewing work (to make us more like Jesus) will only be perfected and completed the day we reach Heaven (Romans 8:26-27; Galatians 5:22-25; Philippians 3:12; Ephesians 4:13; 1 Peter 5:10),
our salvation in Christ is eternal and cannot be taken away (John 6:37 and 10:28; Romans 8:1).
And this is the salvation message:
Now, brothers and sisters, I want to remind you of the gospel I preached to you, which you received and on which you have taken your stand. By this gospel you are saved, if you hold firmly to the word I preached to you. Otherwise, you have believed in vain. For what I received I passed on to you as of first importance: that Christ died for our sins according to the Scriptures, that He was buried, that He was raised on the third day according to the Scriptures.


1 Corinthians 15:1-5
He (Father God) made Him (Jesus) who knew no sin to be sin on our behalf, so that we might become the righteousness of God in Him (through Jesus).


2 Corinthians 5:21

*See also: 1 Peter 2:22, Hebrews 4:15, Luke 1:35, 1 John 3:5, Matthew 27:24, John 8:29; 19:4, Isaiah 53:9 and 1 Peter 1:18-19.
Jesus answered, "I Am the way and the truth and the life. No one comes to the Father except through Me."


John 14:6
 
This Jesus is 'the stone you builders rejected, which has become the cornerstone'. Salvation exists in no one else, for there is no other name under heaven given to men by which we must be saved.


Acts 4:11-12
 
With loose-ends tied, 'T's' crossed and 'I's' dotted, let's start the investigation into the those unexpectedly left behind.
We'll start from the bottom of the list and go up. A word of caution though. The topics presented here are going to be uncomfortable and confronting. Temperatures and tempers may rise. Can you take the heat? Stick with me and hold onto your hats!
Here we go . . .
Pope Francis. Where to begin? This man even aggravates many of his fellow Catholics. Keeping it short and to the point, we can see that:
Pope Francis has blasphemed many, many times against Jesus Christ, saying such things as "Jesus was a failure at the Cross, Jesus needed to be forgiven", etc. . . He has also said (for example) that atheists just need to be 'good' to get to Heaven. Lies and garbage just keep spewing from this man's mouth. You get the picture. Feel free to Google his heresies yourself.
And to date is he considered by many Christians to be the False Prophet mentioned in Revelation, who prepares for and supports the reign of the Antichrist during the Tribulation. He openly promotes the agenda of the Antichrist, namely a One World Government and, (betraying his 'Christian faith') a One World Religion which touts that all paths lead to God.
May Pope Francis get his just reward from the Almighty for lying to the world under the guise of a Christian leader. There's no doubt that he will. And just for the record, if this guy gets Raptured, I'll come back down to earth, find a hat store, buy a hat and then eat it. I simply won't be able to hold onto my hat.
Next!
Michael Voris. This guy is brilliant. If you have a hat, then don't eat it, but take it off to him. Talk about a warrior of truth. He stands firm and shoots truth-darts at the lies and inconsistencies of the Catholic church all the while loving and protecting his Catholic roots. He has also targeted and exposed Pope Francis with the accuracy of a master-hunter. Bullseye. Another point to Michael. His fearless tenacity and firm convictions are to be admired. What admirable loyalty!
Yet, unfortunately, there is a "but" coming. Michael Voris is vehemently opposed to Protestantism, calling it heresy.
In a nutshell, Catholics believe that salvation comes through their baptism 'into the Church' as infants. But Protestants understand that salvation takes place with a conscious decision and then a confession of faith with the mouth that springs forth out of a believing heart (soul) – as taught by the Bible: If you declare with your mouth, "Jesus is Lord," and believe in your heart that God raised Him from the dead, you will be saved. For it is with your heart that you believe and are justified, and it is with your mouth that you profess your faith and are saved. As Scripture says, "Anyone who believes in Him will never be put to shame" (Romans 10:9-11).
Just like the Apostle Paul once defended Judaism against faith in Christ, Michael is passionate about defending the convictions and practices of his Catholic faith against all other beliefs – and this should be respected to a point – but not if he misses the Rapture and the salvation of his soul:  . . . they are zealous for God, but their zeal is not based on knowledge. Since they did not know the righteousness of God (Jesus) and sought to establish their own (using religious practices in place of Christ), they did not submit to God's righteousness. Christ is the culmination of the law so that there may be righteousness for everyone who believes (Romans 10:2-4).
The Catholic church relies heavily on religious traditions and practices that are not mentioned in the Bible and are not a requirement for salvation.  And Michael, strictly in favour of these time-honoured traditions, often accuses Protestants of cleaving to a fake, 'good-time' faith that is saturated and solely focused on experiences and expressions of touchy-feely, happy-clappy feelings. He rejects the so-called 'Protestant concept' of believers having a personal relationship with Jesus Christ in support of knowing God through the process of performing these practices. God warns: ". . . you nullify the word of God by your tradition that you have handed down. And you do many things like that" (Mark 7:13). The Apostle Paul said: For Christ didn't send me to baptize, but to preach the Good News—and not with clever speech, for fear that the cross of Christ would lose its power (1 Corinthians 1:17).
Besides the obvious direction from Christ, why did Paul say this? How does a person come to believe in their heart (have faith) and confess with their mouth that Jesus Christ is Lord unto salvation as described in Romans 10:9-11? The answer is –  by hearing the Gospel message: Consequently, faith comes from hearing the message, and the message is heard through the word about Christ (Romans 10:17). That is the process of salvation. Hearing, believing and then speaking: NOT BAPTISM. Baptism comes after a person is saved and is an outward expression of solidarity with the faith, like wearing a wedding ring once married. It does not save a person and is a grave misrepresentation of the good news of the Gospel of Jesus Christ. For an individual to hear, understand and then believe, that person must be old enough to come to a conscious decision to trust in Christ. The concept of infant baptism is absolutely contrary to the teaching found in God's Word. If this true statement causes you to worry about the eternal destination of every infant in the history of the world, then please refer to page 4 of the Quick Guide "Left Behind" found on this site. Rest assured that God takes care of these dear little ones. But for now, let's continue with the investigation.
So how then on God's green earth has this crucial point on salvation been lost to the so-called 'Christian' Catholic church?! What is the root of this faulty non-Biblical doctrine? How did this very dangerous heresy come about?
If we choose to momentarily put aside and ignore the confession booths, swaying incense burners, big pointy hats, and long puffy robes, we'll find the root in a tradition to break all traditions: the fact that the Bible has been altered. There are no less than SEVEN books added to the Catholic 'Bible', and their inclusion signifies that these too have been written under the inspiration and guidance of the Holy Spirit. Yet these books, namely Sirach, Tobit, Wisdom, Judith, 1 and 2 Maccabees, and Baruch, (along with extended versions of Daniel and Esther), have been proven to contain many errors – even when studied merely for their historical accounts and not as spiritual guides. A number of the authors actually confessed to writing these books of their own accord, denying any Divine intervention at all. At least some had the courage (or perhaps the cockiness) to tell the truth.
Bottom line? The Catholic church accepts and promotes a mix of man-made teachings and doctrines (as though inspired by God) with the ACTUAL Word of God.
It's been said that only the foolish would choose to build a house upon a foundation of sand. The foundation of this church is just as weak and the spiritual result (unfortunately for devout followers) is the same.
Does this mean that all Catholics will not be Raptured? CERTAINLY NOT! There are plenty of Catholics who have understood the truth found in God's (unchanged) Word for themselves, who trust solely in Christ and are truly born-again.
But the question remains: Has Michael Voris been Raptured? Has his Catholic understanding of salvation held up and taken him up?
Time to move on . . .
Serena Williams, Venus Williams, Coco Rocha and Lark Voorhies are all practising Jehovah's Witnesses (JW).
But what does their belief have to do with Christianity? Let's look at the JW definition of this faith: "Jehovah's Witnesses, regardless of their divergence from more mainstream doctrines, are a Christian faith. They believe in God, the creator, and that Jesus Christ is His son. However, they do not believe in the Trinity (the doctrine that God, Christ, and the Holy Spirit are all aspects of one God)."
"Jehovah's Witnesses believe salvation is a gift from God attained by being part of 'God's organization' and putting faith in Jesus' ransom sacrifice, but they do not believe in eternal security."
We have more than enough to work with from the above statements.
Again, starting with the latter statement first, we see a contradiction in the JW salvation statement. A gift, by definition, is so because it is received; it is not won. Yet the JW creed uses the word "attain" in connection to God's gift of salvation. To attain something means to succeed in achieving something that one has worked for. But the Bible teaches the following: For it is by grace you have been saved, through faith (belief) — and this is not from yourselves, it is the gift of God —not by works (striving to attain), so that no one can boast (Ephesians 2:8-9).
Now let's read the last part of the sentence again, taking care to note the 'and' in the middle of it: "salvation . . . attained by being part of 'God's organization' and putting faith in Jesus' ransom sacrifice, but they do not believe in eternal security."
The 'AND' in the middle of this sentence is crucial. To summarize, the JW believer puts faith in Jesus' ransom sacrifice along with being part in 'God's organization' (doing their part; following God's commandments according to JW belief – whatever these may be – in order to attain salvation). But the Bible teaches that faith in Jesus' ransom sacrifice is all that is required. Christ fulfilled the demands of the first covenant (the Commandments of the Law that were given by God to Moses and the Israelites). Jesus said: "Do not think that I have come to abolish the Law or the Prophets; I have not come to abolish them but to fulfill them" (Matthew 5:17). With the requirements of the Law fulfilled and ratified by Jesus' death and resurrection, we who claim to put faith in what He has achieved should be careful not to leave God's cover of grace through Christ by returning to the Law for salvation: So Christ has truly set us free. Now make sure that you stay free, and don't get tied up again in slavery to the law (Galatians 5:1); I do not set aside the grace of God, for if righteousness could be gained through the law, Christ died for nothing!" (Galatians 2:21). The Bible teaches that we are not saved by works, nor are we kept saved by works, but instead are made for good works: For we are God's masterpiece. He has created us anew in Christ Jesus, so we can do the good things He planned for us long ago (Ephesians 2:10).
And since it is not up to us to 'keep' our salvation, we can rest under God's grace, honouring Him by doing the good works He would have us do to bless others, all the while spiritually at peace because God keeps us and our salvation in Him eternally: "By this will we have been sanctified through the offering of the body of Jesus Christ once for all. Every priest stands daily ministering and offering time after time the same sacrifices, which can never take away sins; but He, having offered one sacrifice for sins for all time, sat down at the right hand of God, waiting from that time onward until His enemies be made a footstool for His feet. For by one offering He has perfected for all time those who are sanctified" (Hebrews 10:10-14).
I give them eternal life, and they shall never perish; no one will snatch them out of My hand.


John 10:28
 
Scripture is abundantly clear on all of these matters, and even more so about the existence of the Holy Trinity. It has to be said that on the base level, a faith that believes in Jesus yet ignores what He said about Himself is also highly contradictory: ". . . I and the Father are one" (John 10:30).
Let's look at the "even more so"  in these verses:
Here is My Servant (Jesus), whom I (Father God) uphold, My Chosen One, in whom My soul delights. I will put My Spirit (Holy Spirit) on Him, and He will bring justice to the nations.


Isaiah 42:1

As soon as Jesus was baptized, He went up out of the water. Suddenly the heavens were opened, and He saw the Spirit of God descending like a dove and resting on Him. And a voice from Heaven said, "This is My beloved Son, in whom I am well pleased!"


Matthew 3:16-17
 
The grace of the Lord Jesus Christ, and the love of God, and the fellowship of the Holy Spirit, be with you all.


2 Corinthians 13:14
 
Since Jehovah's Witnesses claim to be Christian we can't help but wonder if they believe in the Rapture as foretold in the Bible? Not as such. They believe in different forms of resurrection for two groups of Christians. One group, the 'anointed', go to heaven while the other group, 'the other sheep' or 'the great crowd' will live forever on earth.
The Jehovah's Witnesses admit divergence from more mainstream (Christian) doctrines. However, they diverge not merely from doctrines, but from the Bible itself.
Even though time does not permit further study (particularly about their views on the resurrection of groups of people), and we must press on to look at the others on the list, the question that remains to be answered at this crucial point in time is whether or not they have been Raptured? Do you know anyone of this faith who has? I'll leave that with you.
Onwards and upwards! . . .
Amy Adams, NFL Football player Steve Young, Ryan Gosling, Katherine Heigl and the Brown Family from the reality TV series "Sister Wives".
Yes, you guessed it. These sincere and good folk practice the Mormon faith.
Let's take a look at the Mormon faith statement: "Members of The Church of Jesus Christ of Latter-day Saints unequivocally affirm themselves to be Christians. They worship God the Eternal Father in the name of Jesus Christ. When asked what the Latter-day Saints believe, Joseph Smith put Christ at the centre: 'The fundamental principles of our religion is the testimony of the apostles and prophets concerning Jesus Christ, 'that he died, was buried, and rose again the third day, and ascended up into heaven;' and all other things are only appendages to these, which pertain to our religion.' They proclaim, 'Jesus is the Living Christ, the immortal Son of God. … His way is the path that leads to happiness in this life and eternal life in the world to come."
Wow. Based on what we've studied so from God's Word, this summary is not as far off the mark as expected. Although not totally accurate – since Jesus promised that as Christians, we would experience trials, tribulations, and persecution for our faith in this world (John 16:33) and we see in Isaiah 34:19 The righteous (saved) person faces many troubles, but the LORD comes to the rescue each time – their faith statement is not hideously wrong (except of course, about them identifying themselves as Christian).
Let's go a little deeper:
"Latter-day Saints do not believe scripture consists of the Holy Bible alone but have an expanded canon of scripture that includes the Book of Mormon, the Doctrine and Covenants (DC), and the Pearl of Great Price."
Ahhh. So close. Well . . . not really. A lot could be said about the false doctrines and life practices of the Mormon faith that directly contradict scripture, but we'll just stick to the above for now. They add other sources to 'supplement' the Bible all the while saying that they are Christian. Make sense?
It doesn't make sense to the Author of the Bible.
What does He have to say about supplementing His Word?
Do not go beyond what is written.



1 Corinthians 4:6
 
You shall not add to the word which I am commanding you, nor take away from it, that you may keep the commandments of the Lord your God which I command you.


Deuteronomy 4:2

See that you do all I command you; do not add to it or take away from it.


Deuteronomy 12:32
 
I warn everyone who hears the words of the prophecy of this scroll: If anyone adds anything to them, God will add to that person the plagues described in this scroll. And if anyone takes words away from this scroll of prophecy, God will take away from that person any share in the tree of life (eternal life) and in the Holy City, which are described in this scroll.


Revelation 22:18-19  
Both Catholics and Mormons have something in common here, but again, the Bible is clear and succinct.
And what of the Rapture? Do they by any chance believe in it?
According to their belief, "modern revelation makes it clear that the saints will remain on the earth through the tribulation period until Christ's coming and those who are old or in the grave shall be changed to a resurrected state at that time. Younger saints will grow old and be changed in an instant at one hundred years of age (DC 101:30-31: from one of their supplementary books, 'Doctrine and Covenants') to inherit a glorious resurrection with God and Christ."
In light of the above, what explanation do you think these people will give when faced with the unmistakable Rapture of millions of Christians?
Let's continue . . .
Rev. Valerie Love. If you don't already know, this lady identifies herself as a 'Christian' witch. Yes, you read that right. It wasn't a typo.
Rev. Valerie Love is an ordained minister of spiritual consciousness, founder of the Covenant of Christian Witches Mystery School, and a member of a group of Christian witches. Rev. Love has declared that the Bible is an important text and tool in practising witchcraft. In her book, "The Christian Witch's Creed", Rev. Love describes the Christian witch's toolset: "I love my cross and my wand. I consult my Tarot deck and my Bible."
This one can be knocked out in a heartbeat by the very Bible she claims to use as a 'tool': 1 Chronicles 10:13 states that King Saul died because he consulted a witch or 'medium'; God commands in Leviticus 19:31, "Do not turn to mediums or seek out spiritists, for you will be defiled by them. I am the LORD your God; Revelation 21:8 states that "those who practice magic arts  – they will be consigned to the fiery lake of burning sulfur."
There is no such thing as a true Christian who practices magic (black, white or any other colour for that matter). I'd bet you a trip around the world that Love's feet never left the ground when the Rapture hit . . . but I can't because Christians aren't supposed to gamble, and anyway, I will have already been Raptured.
Moving on . . .
Idan Dershowitz, Daniel Helminiak, David and Constantino Khalaf, and Rev. Elizabeth M. Edman.
May I take a moment, put the kettle on for a soothing cuppa and be allowed a little self-indulgent sharing with you? . . . Because this next portion of our investigation is pretty tough to talk about. I'd like to share a little of my heart with you so that whatever comes next, you might know that I'm am not trying to go in like 'a bull in a china shop'; I'm not trying to slash and burn my way through.
I don't wish to hurt people. I wish, with all of my heart, for everyone to find peace with God and be saved. I'm not alone in this. God feels this way too, as do so, so, SO many in the Raptured Church.
The Lord is not slow in keeping His promise, as some understand slowness. Instead He is patient with you, not wanting anyone to perish, but everyone to come to repentance.


2 Peter 3:9
 
EVERYONE. SAVED.
But not everyone will be. Some just won't come to God.
I'm a born-again Protestant Christian and I have a personal relationship with the Lord Jesus Christ. I believe in the inerrant Word of God; that it is eternal and will never change nor fade away. But there are times when I just wish that God would turn a blind eye, or bend a rule or two for the sake of people in my life whom I love that don't want to know Jesus; that some things might slip under the radar. And I get tired and feel sad over the varied and complicated arguments that people rail against the truth of the Bible. The very truth that warns them of the impending danger they are in (because their sins are unpaid for). Truth that would save them if they would permit it.
I rarely speak up for fear of offending them and ruining any chance of them ever coming to Christ. Better to have a stone tied to my neck and be thrown into the depths of the sea than to become a stumbling block to any who would know Christ. And unfortunately, any utterance of a single word contradicting the current world-view is deemed intolerant, which only adds to the agony and frustration of feeling bound and gagged in today's social climate. Better to quietly pray than say.
But If someone is walking in a minefield and didn't know it, wouldn't you want to warn that person and help them out of there? I'd feel that way about a stranger. How much more for a beloved friend or family member? "Hey! You're actually in the middle of a minefield right now. Turn back! Let me help! I know the path for you to take to get safely out of there! Will you let me help you?"
God shouts directions just like these in the Bible. He doesn't sugar-coat His warning. He speaks clearly and precisely to give those in danger the best possible chance of getting out safely. In moments of weakness, I do sometimes wish for God to keep things 'nice and user-friendly'; that He would stay silent on a matter of sin. But God knows that He is being a true friend only if  He speaks out and warns us. The danger is clear and the warning matches it with equal clarity: Or do you not know that wrongdoers will not inherit the kingdom of God? Do not be deceived: Neither the sexually immoral nor idolaters nor adulterers nor men who have sex with men nor thieves nor the greedy nor drunkards nor slanderers nor swindlers will inherit the kingdom of God. And that is what some of you were. But you were washed, you were sanctified, you were justified in the name of the Lord Jesus Christ and by the Spirit of our God (1 Corinthians 6:9-11).
B-R-E-A-T-H-E
Before you read any further, I ask that you would read these next verses with something in mind:  Why would God warn you if He didn't want to save you? God desires "that we may live peaceful and quiet lives in all godliness and holiness. This is good, and pleases God our Saviour, who wants everyone to be saved and to understand the truth (1 Timothy 2:2-4).
So now look again and see the saving-heart of God while He speaks hard truths: In a similar way, Sodom and Gomorrah and the surrounding towns gave themselves up to sexual immorality and perversion. They serve as an example of those who suffer the punishment of eternal fire (Jude 1:7).
We know that the law is good if one uses it properly. We also know that the law is made not for the righteous but for lawbreakers and rebels, the ungodly and sinful, the unholy and irreligious, for those who kill their fathers or mothers, for murderers, for the sexually immoral, for those practicing homosexuality, for slave traders and liars and perjurers—and for whatever else is contrary to the sound doctrine that conforms to the Gospel concerning the glory of the blessed God, which He entrusted to me. 


1 Timothy 1:8-11
 
More warning:
Because of this, God gave them overto shameful lusts. Even their women exchanged natural sexual relations for unnatural ones. In the same way the men also abandoned natural relations with women and were inflamed with lust for one another. Men committed shameful acts with other men, and received in themselves the due penalty for their error. Furthermore, just as they did not think it worthwhile to retain the knowledge of God, so God gave them over to a depraved mind, so that they do what ought not to be done.


Romans 1:26-28
And still more warning:
Do not have sexual relations with a man as one does with a woman; that is detestable.


Leviticus 18:22
The practice is detestable to God. The person is NEVER detestable to Him. Sin is detestable to God.
Nobody in their right mind would ever say that Mycobacterium tuberculosis is nothing to worry about. It causes more than 1.7 million deaths every year and one of the reasons this bacteria is so deadly is that it can hide inside our cells. There's a spiritual parallel to this physical reality. Sin does the same thing to us. It hides away inside our souls and slowly destroys us from the inside out, eventually dragging us to hell. We need to be rid of it.
Jesus has our antidote but we need to do things His way. We can't make up a version of the cure that appeals to our pride and vanity. We can't cover our sin with reasonable human-based philosophical arguments. God is abundantly clear in His Word because He is the God of truth. And a God of absolute moral truth can't be a wishy-washy, 'it's all good'  kinda guy. Any type of compromise would pollute the message, making it a lie, which wouldn't save anyone and would make Him an unjust God.
And so we come to the hardest, most uncomfortable, most painful and most heartbreaking part of this article: the members of the LGBTQ+ community who claim and believe themselves to be Christians, despite what the Word of God explicitly says about this lifestyle.
It's one thing to be part of the LGBTQ+ and have nothing to do the Christ. It's another thing entirely to assert your position as a follower of Christ and be connected to the Christian community. The tenets of the lifestyle and the belief are polar opposites and incompatible.
As we have already seen, God's views on the mismanagement of His Word is a serious one. We must never change or twist the meaning of Scripture. We are to find truth only in the words of God, as Jesus prayed: "Sanctify them in the truth; Your word is truth" (John 17:17).
In 1 Kings, chapter 12 There is a character called Jeroboam. He is described as one who started making up his own religion which he "devised in his own heart." The Bible describes these 'Jeroboam types' in the following: For such people are not serving our Lord Christ, but their own appetites. By smooth talk and flattery they deceive the minds of naive people (Romans 16:18).
Jeroboam rejected the Author of Life, the One True God, and Creator of All by choosing to worship a false god – a god of his own making.
Idan Dershowitz calls himself a Bible scholar and has concluded that "there is good evidence that an earlier version of the laws in Leviticus 18 permitted sex between men."
Daniel A. Helminiak calls himself a Christian author and theologian saying "the anti-gay 'unnatural' hullabaloo rests on a mistranslation" and that "nowhere does the Bible actually oppose homosexuality."
Not only does Daniel and Idan choose to ignore the many verses presented in the Bible on this topic, but Daniel slips even further into apostasy by promoting globalist views connected to the One World Religion and One World Government of the Antichrist system. Daniel says: "We need to forge a core spirituality that would ground a global community. We need to discern a set of essential beliefs and values that could be common to all cultures and religions. Such a spirituality could only be based on what we all have in common – our humanity." He then goes on to say something that smacks of a 'Jeroboam-ism': "I invite you to share a spiritual quest with me. Here you can glimpse the vision of spirituality that I have developed . . ."
But Jesus clearly said: "I am the way and the truth and the life. No one comes to the Father except through Me" (John 14:6). The Bible makes no room for the melding of different belief-systems with Christianity, nor does it condone developing or making up your own version of spirituality or religion.
David and Constantino Khalaf co-authored the book: "Modern Kinship, A Queer Guide to Christian Marriage". Let's take a look at the write-up: "Modern Kinship' explores the biblical concept of kinship from a twenty-first-century perspective. This important resource tackles subjects such as dating outside of smartphone apps, overcoming church and family issues, meeting your partner's parents, deciding when and how to have children, and finding your mission as a couple. Modern Kinship encourages queer Christian couples to build God-centered partnerships of trust and mutuality."
Oh c'mon. This sounds wonderful! (I'm not being sarcastic). It does. But, smartphones aside, there is simply no twenty-first-century-twist to be made on the subject of this type of kinship in scripture. God's Word on the subject is fixed. He doesn't change: "I am the LORD, and I do not change . . ." (Malachi 3:6); and neither does His Word because He IS the Word: In the beginning was the Word, and the Word was with God, and the Word was God (John 1:1).
Rev Elizabeth M. Edman is an openly lesbian Episcopal priest and professional advocate for LGBTQ+ justice. She authored the book "Queer Virtue: What What LGBTQ People Know About Life and Love and How It Can Revitalize Christianity."
Again, let's look at the write-up: "In 'Queer Virtue', Edman posits that Christianity, at its scriptural core, incessantly challenges its adherents to rupture false binaries, to 'queer' lines that pit people against one another. Thus, Edman asserts that Christianity, far from being hostile to queer people, is itself inherently queer. Arguing from the heart of scripture, she reveals how queering Christianity—that is, disrupting simplistic ways of thinking about self and others — can illuminate contemporary Christian faith. Pushing well past the notion that 'Christian love = tolerance,' Edman offers a bold alternative: the recognition that queer people can help Christians better understand their fundamental calling and the creation of sacred space where LGBTQ Christians are seen as gifts to the church. Thus queer experience is a lens that can help Christians better understand and navigate an authentic Christian path."
I think I can understand a little of where Edman is coming from. Of course, I've never suffered the rejection or come under the prejudice that many members of the LGBTQ+ community have experienced, so I can only peer in quietly and empathize. It's fair to say that quite a few people (Christians included) have failed over the years when it comes to relating to people of the LGBTQ+ community because of their orientation – sometimes in the Name of Jesus. No wonder Edman is a professional advocate for LGBTQ+ justice.
Jesus does call for us to love others. But we are to first love God: "Love the Lord your God with all your heart and with all your soul and with all your mind and with all your strength.' The second is this: 'Love your neighbour as yourself.' There is no commandment greater than these" (Mark 12:30-31).
But what does God mean when He says we are to love Him? We find the answer here: "If you love Me, obey My commandments" (John 14:15).
Again – just as a side note – obeying God by doing what is right according to His Word does not save us. We, the born-again, obey (sincerely but imperfectly) because God saved us and we love Him for it. Serving God honours Him, but it doesn't save us. 
So in light of all of the scripture that we have studied so far that show many of God's commandments, how do Edman's convictions hold up to this verse?
Based on the Scriptures denouncing homosexuality –  not too well, I'm afraid.
But what of her other statements about Christianity?
I agree with Edman that Jesus' mandate to love people means that Christians should never be hostile to any member of the LGBTQ+ community (or anyone for that matter) under normal circumstances. Jesus, the ultimate truth-teller, always speaks the truth in love, and so should we: And the Word became flesh and dwelt among us, and we have seen His glory, glory as of the only Son from the Father, full of grace and truth (John 1:14); If I could speak all the languages of earth and of angels, but didn't love others, I would only be a noisy gong or a clanging cymbal (1 Corinthians 13:1); Do not let kindness and truth leave you; bind them around your neck, write them on the tablet of your heart (Proverbs 3:3).
But we are also not to compromise the truth of the Bible by 'smoothing' over the issues that go directly against God's commandments. We must see the full picture of Christ. In reality, this loving, gracious, truth-telling Jesus does not bring everybody together to sit around a campfire, hold hands and sing 'Kumbaya'. Edman erroneously writes that: "Christianity, at its scriptural core, incessantly challenges its adherents to rupture false binaries, to "queer" lines that pit people against one another."
Not so. Look what Jesus said:
Do not suppose that I have come to bring peace to the earth. I did not come to bring peace, but a sword. For I have come to turn 'a man against his father, a daughter against her mother, a daughter-in-law against her mother-in-law—a man's enemies will be the members of his own household'

Matthew 10:34-36
Jesus wasn't telling us that this is what He wants. Rather, this is what would happen when people embraced Him and His teachings fully. He knew that the truth would cause many to be offended and many to then reject those who would stand firmly upon the moral truths and teachings on faith from the Bible.
True Christianity is neither a spiritual pacifier nor is it a brick to throw in someone's face (think 'Bible-Basher').
It is simply the truth.
Lastly, Edman refers to the Christian belief as something that needs to be updated from its "simplistic ways of thinking" to a "contemporary Christian faith" seen through a queer-lense to help "Christians better understand and navigate an authentic Christian path."
Woah. Now last time I checked, God has never needed any corrections, updates or revitalizing of His Word, nor has He needed any help with teaching His Church about His Word. One has to wonder whether this person is truly aware that Almighty God wrote the Bible. Or perhaps Edman sees God as just an imagined figurehead and Christianity merely a man-made tool that can be used to influence people for a personal cause? Perish the thought!
Remember the former things, those of long ago; I AM God, and there is no other; I AM God, and there is none like Me. I make known the end from the beginning, from ancient times, what is still to come. I say, 'My purpose will stand, and I will do all that I please.'


Isaiah 46:9-10
 
What sorrow awaits those who argue with their Creator. Does a clay pot argue with its maker? Does the clay dispute with the one who shapes it, saying, 'Stop, you're doing it wrong!' Does the pot exclaim, 'How clumsy can you be?'


Isaiah 45:9
 
Then the Lord spoke to Job out of the storm. He said: "Who is this that obscures My plans with words without knowledge? Brace yourself like a man; I will question you, and you shall answer Me."


Job 38:1-3

 "Would you have a Bible made according to your mind,—a brand-new Bible, I suppose, once a week, for your mind changes so often that it would need constantly to be revised in order to be according to your mind? And shall God speak only such things as you would have Him say? Are you to be master of His voice, and lord even of the Inspired Word?"   –  Charles Haddon Spurgeon.
Everyone on the list professes in some way or another to know and believe in the truth of the Christian faith. But we have seen that there are holes and flaws in their arguments and precepts when held up to the light of Scripture. Heavy indeed is the Judgment to come upon these people (should they not repent) because they claim to be Christians but are in fact, not: "If you were blind," Jesus replied, "you would not be guilty of sin. But since you claim you can see, your guilt remains" (John 9:41).
It's a serious business to claim to know the truth and twist it; to hear the truth and ignore it – only to pursue the embellishment of half-truths (of lies) instead.
Anyone who listens to the Word but does not do what it says is like someone who looks at his face in a mirror and, after looking at himself, goes away and immediately forgets what he looks like.


James 1:23-24 
But now, as we come to the end of this investigation, I hope that you have found solid, clear, calming answers to stunt any confusion and quell (at least some of) your fears.
Or perhaps you are hurt or enraged and offended? Have I now become your enemy by telling you the truth? (Galatians 4:16).
Please understand that this article has been written to help and not harm. No one is being mocked or ridiculed for their life's beliefs.
Please receive this message in the spirit it was written – honestly and with a humble heart.
You are made in God's image and have the right to choose. Choose well: If we claim to be without sin, we deceive ourselves and the truth is not in us (1 John 1:8). Accept God's Word for what it is: Then you will know the truth, and the truth will set you free (John 8:32).
Read the Bible seriously, soberly and reverently at all times. For God's Word promises that the divine wisdom He has sent to you is "life to those who find them and health to one's whole body" (Proverbs 4:22).
What new direction and hope can you find from this study?
I've been with you this whole time as promised, but now let me introduce you to Jesus. He is right here with you and contact with Him is just a prayer away. All possible hope for you is found in Him for your present and future time here on earth. Don't look to people to save you. Don't believe the religious mumbo-jumbo and hocus-pocus of humans. We've seen that people often fail when we need them most. Remember Romans chapter 10, verses 9-11. Open your heart to Him, call out to Him for help and let Him become your authentic personal saviour.
Absolutely anyone can come to Christ. 
May God richly bless you with His abiding, beautiful Presence in these End Times!
Blessed is the one who trusts in the Lord, who does not look to the proud, to those who turn aside to false gods.


Psalm 40:4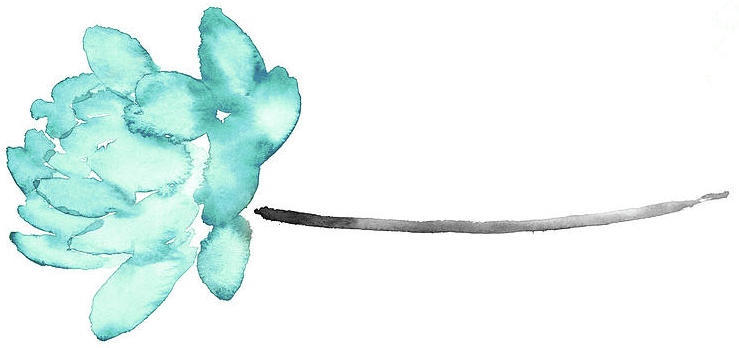 Dear Reader, thank you for sticking with me and reading through this entire article. Well done!
Even though the Tribulation has begun and you've been left behind, there is still time for you to turn things around in your life.
Think of the end of the world countdown as an opportunity for you to get to the truth.
We all will be held accountable to God one day for how we have chosen to live our lives and for what we have chosen to believe.
It's just as serious to God if we passively believe something erroneous even if we are not responsible for its founding. God gave us intellect and we are to use it.
Dig into this site and find the online Bible. Equip yourself with the truth that leads to life.
Don't get caught unawares anymore. Learn about this time on earth by reading the QUICK GUIDE: "Left Behind"
Take a look at the neighbouring blog "Health Concerns Post-Rapture" to find out how the word Rapture is found as 'Harpazō' in the Bible.
The 'who's who' of the Rapture are those that have humbled themselves to trust and believe in God's Word in the same manner that a child would trust in mum and dad. There's no room for adult religious shenanigans; just child-like faith founded on a choice. Jesus said: "Truly I tell you, unless you change and become like little children, you will never enter the kingdom of heaven" (Matthew 18:3).
Humble yourself by asking God to help you find the truth no matter what. He is faithful and will speak to your heart, mind, and spirit of all that you need to know.
But when He, the Spirit of truth (the Holy Spirit), comes, He will guide you into all the truth. He will not speak on His own; He will speak only what He hears (from the Father), and He will tell you what is yet to come.

John 16:13
This is the end of the world as we know it because Jesus is going to return to the earth soon and rule it in righteousness!
Get yourself ready for His Second Advent.
There's a lot for you to catch-up on.
Go for it, prepare well, and God bless!
The grace of the Lord Jesus Christ and the love of God and the fellowship of the Holy Spirit be with you all.


2 Corinthians 13:14